Recent Posts

What Makes African Fabrics Patterns Unique?
by
Admin
November 30, 2016

African Fabric Print: A trendy pattern that is utilized in ...
by
Admin
July 1, 2016

Warmer weather and lighter African Fabrics, what's in season?
by
Admin
May 23, 2016
Shipping
We ship: USPS and FEDEX and the services include: Ground, Next Day Air and 2 Day Air.
We are OPEN Monday to Saturday 9:30am to 6pm.
Return Policy
Returns: NO RETURNS, ONLY EXCHANGE within 7 days from purchase date.
ALL SALES FINAL
Accepted Payments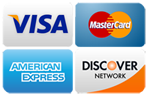 We accept VISA, Mastercard, Discover, and American Express cards.
Latest Facebook Posts
From traditional attire to modernized African-inspired dashikis and dresses, the various print designs and range of colors of African textiles have had an influence on the fashion industry.
Credit: HelloBeautiful
bit.ly/2syedeu
#fashionforward #africandesign #fashion2017 #africanfasion2017 #aknfabrics #sewmuchcrafting #crafty #fabrics #fabriclove #wearefabrics #fashion #sewing #style #designer #textiles #sew #africanfabrics #africaprints #africanfashion #africaninspired #beautiful #repost ... See MoreSee Less
SHIPPING POLICY
Shipping charges only apply to Domestic orders (continental United States).
For shipping to all other areas including Canada please call for pricing.
We do FEDEX Ground within the USA, the most economical way to ship all over USA at a flat rate of $9.99.
For Hawaii and Virgin Islands: Add $2/lb for air shipments by USPS.
We also ship FEDEX EXPRESS 2 day and next day air at an extra cost.
Flat rate US Post Office $9.95 for a single piece.
Please call FEDEX AIR for all other International shipping rates (includes Canada). (800) 463-3339
---
 Return Policy
Returns: NO RETURNS, ONLY EXCHANGE within 7 days from purchase date.
ALL SALES FINAL