Recent Posts

5 Hot Styles of African Print Tops to Rock This ...
by
Admin
October 22, 2018

5 Trends for Couples Who Like Wearing Matching African Print ...
by
Admin
September 10, 2018

African Print Fashion: 3 Things We Can't Get Enough Of
by
Admin
August 23, 2018
Return Policy
Returns: NO RETURNS, ONLY EXCHANGE within 7 days from purchase date.
ALL SALES FINAL
Accepted Payments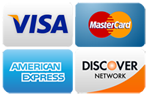 We accept VISA, Mastercard, Discover, and American Express cards.
Video
Currently sold out. Please check for new designs.