Recent Posts

How to Choose the Perfect African Print Fabric for Every ...
by
Admin
August 16, 2017

What Makes African Fabrics Patterns Unique?
by
Admin
November 30, 2016
Return Policy
Returns: NO RETURNS, ONLY EXCHANGE within 7 days from purchase date.
ALL SALES FINAL
Accepted Payments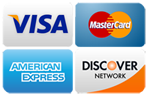 We accept VISA, Mastercard, Discover, and American Express cards.
Showing the single result
Showing the single result