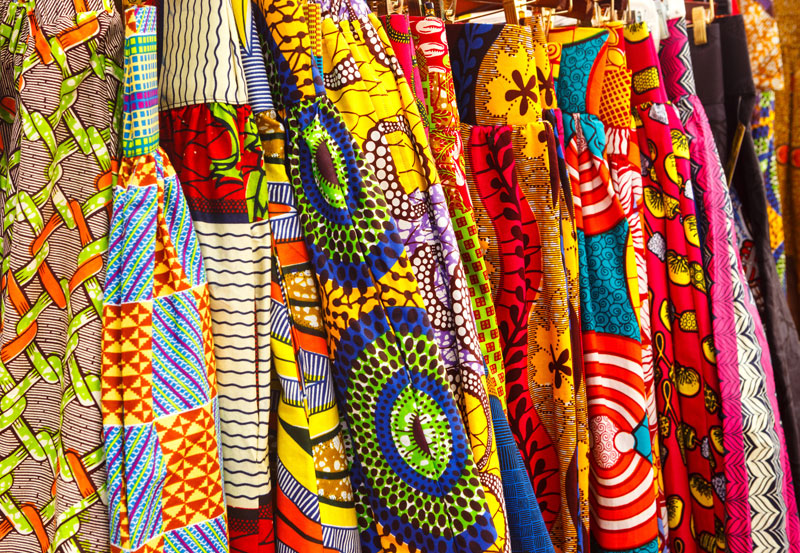 African Print Fashion: 3 Things We Can't Get Enough Of
Africa boasts a stunning visual arts scene with textiles and fashion playing essential roles. Unlike fabrics from many other parts of the world, African print fashion communicates more than socio-economic standing or an allegiance to what is trending.
African print tells stories about heritage, sense of belonging, and place. Its designs remain grounded in significant historical events while casting a positive outlook on the future. Read on to learn more about African prints and current fashions we love as we approach African Fabric Month in September.
African Wax Prints
Industrially produced, African print dresses feature colorful cotton fabrics enhanced with vibrant batik patterning. Ghana produces high-quality wax prints from manufacturers, such as Woodin, Akosombo Textiles Limited, and Printex.
African prints include traditional designs, such as:
Ankara
Aso Oke
Batakarivlisco
Chitenge
Dashiki
Gele
Kente
These designs are referred to as "wax prints" because they are achieved through the technique of batik. When a cloth is batiked, hot wax is used to create patterns on it. When dipped in a dye vat, these areas of wax patterning remain resistant to the dye and create a design.
No discussion of African print is complete without mentioning the Netherlands-based company, Vlisco, which has been manufacturing fine wax prints since 1846. Originally founded to mass-produce imitations of batik fabric for Indonesia, Vlisco soon realized their primary market was West Africa. Over the decades, they have created many designs now treasured by merchants in Central and West Africa.
Ghana Fashion
African print fashion remains popular with people of all ages in Ghana. From special events to daily dress, Ghanaians bring African style to life. Of course, a handful of trends have become synonymous with Ghana style.
These trends include:
the kaftan
maxi dresses
prints coupled with denim
blazers
short skirts and shorts
Let's take a look at some fun, sophisticated ways to style each of these African-print-inspired pieces.
African Style
Although kaftans did not originate in Ghana, they are enjoying a huge moment right now. They come in sophisticated cuts, such as the "Ajdaba," and make a stunning outfit for men attending special occasions, such as award ceremonies and weddings.
Maxi dresses in African prints create a powerful fashion statement while allowing the wearer to remain modest. These ensembles are also highly versatile. They can be dressed up with heels and jewelry for a night out on the town or paired with flip-flops for the beach.
If you are looking to step outside of the box, consider pairing a beautiful wax print with denim for a youthful, casual outfit. The denim dresses down the ensemble just enough that you can rock it at less formal places, such as nightclubs, theaters, and restaurants.
African print blazers also offer dressy styling for both men and women. They look great with slacks, skirts, or jeans depending on the event.
Finally, some designers have gotten funky with African prints short skirts and crafting shorts from them. They are great paired with a simple white t-shirt or tank. Get sporty and pair them with your favorite athletic team's jersey.
The Versatility of Africa Print Fashion
Ghana boasts a vibrant culture, history, and many rich traditions. Evoke these elements by incorporating African print fashion into your wardrobe.
From blazers to maxi dresses, sophisticated pieces can be dressed up or down for a variety of occasions. Invest in some authentic Ghanaian threads and start creating colorful, heritage-based ensembles.
Not sure where to begin? Contact us today to learn more about African prints and how to make them the showstoppers of your wardrobe.
AKN Fabrics is recognized worldwide for selling the highest quality African fabrics and textiles at low prices. With new designs arriving daily, we always have a great selection of African fabrics and textiles to choose from.
Comments are closed