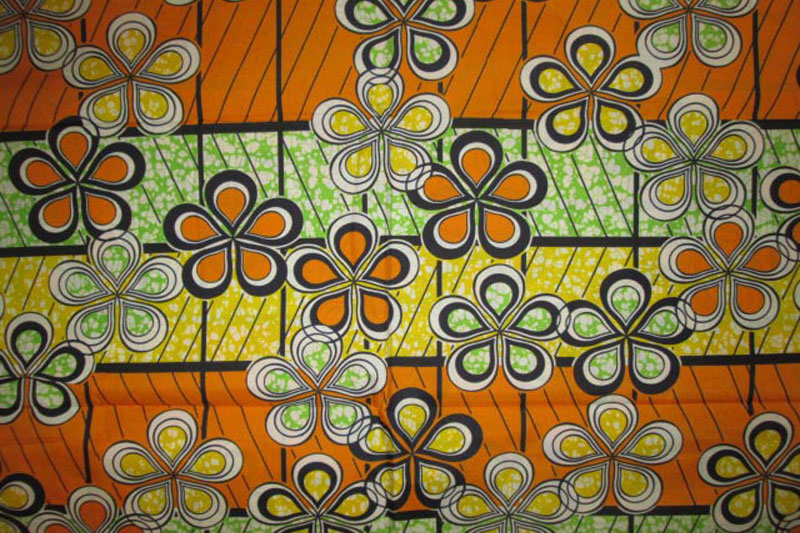 Top 6 Summer Fashion Trends with African Prints that You Can't Miss
The seasons are changing and the fashion trends along with them. Staying up to date with current summer fashion trends is essential for many and an enjoyable way to make a fashion statement for the hot summer months ahead.
Here are 6 summer fashion trends to watch and how you can achieve them with African prints.
1. Floral Prints
Nature-inspired prints and patterns are a staple of the summer wardrobe and for good reason. Summer is the season to celebrate life, in all its incarnations.
While Louis Vuitton, Paul Smith, and Balenciaga have revived the underappreciated Hawaiian shirt on the runways, other designers are experimenting with greenery and softer florals.
Incorporating nature-inspired African prints into your summer fashion projects is an excellent way to stay in style with your personal flair.
2. It's All About Sunshine
Summer is the brightest season and the runways reflect that. Yellow is in right now with everything, from earrings to dresses to shoes, being given the sunshine treatment.
Yellow African prints are a great way to incorporate this summer trend into your wardrobe. If you go with yellow floral prints, then you can knock out two trends with one outfit!
3. Twin Sets
The classic twin set is experiencing a resurgence this season. Youthful crop tops paired with matching skirts or pants are all the rage on and off the runway.
Twin sets also have the added benefit of being able to pair with other items separately. For the fashionista on a budget, this style can be a great investment because it gives you more versatility for your wardrobe.
4. Rainbow Bright
It's time to invite the full spectrum of colors into your wardrobe because rainbows are in vogue. Rainbow stripes and patterns are popping up everywhere, from jewelry to clothing to accessories.
Rainbow African prints are the perfect way to stay up to date on current summer 2018 trends and brighten up your day to boot.
5. Check Prints
Checks are traditionally a winter style, but 2018 is all about bending the rules. Fashion Week saw icons, such as Alexander McQueen, Loewe, and Fendi all owning the runway with various checkered prints on everything from dresses to tights.
If you're wondering what fabric to use for that new maxi skirt project, maybe checks are the way to go.
6. Statement Shorts
Don't relegate your shorts to the back of the closet! The hottest trends of 2018 have seen a rise in what influencers are calling the Statement Short.
Everything from silky boxer styles to high-waisted leather shorts strutted down the runways at Fashion Week. Even business-ware got the chop with a whole host of Shorts Suits coming into vogue just in time for the temperatures to rise.
Stay on Top of the Summer Fashion Trends
In today's hectic age, fashion moves fast, so you have to be light-footed if you're going to stay in style. Using these 6 summer fashion trends to shape your wardrobe, you'll be sure to put your most fashionable foot forward this season.
Are you looking for some evergreen wardrobe options? Here are 6 African print designs to add to your wardrobe year-round.
AKN Fabrics is recognized worldwide for selling the highest quality African fabrics and textiles at low prices. With new designs arriving daily, we always have a great selection of African fabrics and textiles to choose from.
Comments are closed