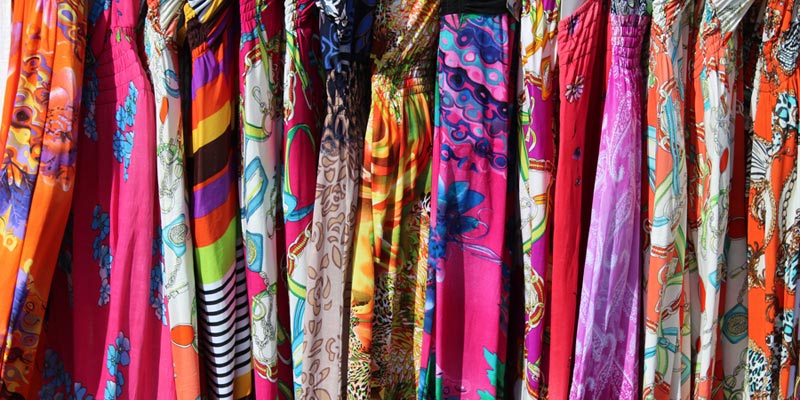 African Fabric Month: How to Celebrate This September
Have you heard about African Fabric Month yet? If not, then now is the perfect time to learn what all the fuss is about. The name is pretty self-explanatory, but there are many different ways that you can celebrate.
African Fabric Month is this September, so getting yourself ready early will ensure you're prepared to participate!
A Little Background
This September is designated as the month devoted to African fabrics, like kuba, batik, adinkra, mudcloth, kente, adire, and more.
Their rich history and beauty have gone overlooked at times. However, the month is part of the recognition that African fabrics are starting to receive in design and on the runway.
However,  this month isn't entirely about high fashion. It's also about encouraging the DIY folks to participate in related activities during the month. These fun, culturally relevant, and educational activities will help to promote the fabrics in a wide range of settings.
How You Can Celebrate African Fabric
Create Something
The DIY community is a great place to start spreading the love of African fabrics. DIY-ers are some of the most creative and fun-loving people around, and they love new ideas.
If that sounds like you, then start looking for African fabrics that you may want to incorporate into your projects this September. Adding these fabrics to normal DIY jobs, like garments, purses or accessories, is a great way to celebrate.
Even something plain like a standard tote bag can be spiced up with the right African fabric.
Share It
Once you've created your own one-of-a-kind items or garments, share them with the rest of us! You can use hashtags like #AfricanFabricMonth or #SewAfrican to gain a wide audience for your pieces.
Learn About It
Do you want to work with African fabrics, but feel like you're too unfamiliar with them? Don't let that hold you back. Take the time to check out an African fabrics exhibition or lifestyle event.
You can also learn about the culture and background of the fabrics. Where did they originate? How are they traditionally used? What makes them unique? You'll gain so much knowledge, and you'll likely have an amazing time.
Involve A Friend
You might not have a ton of friends who are into African fabrics. Nevertheless, that doesn't mean they wouldn't enjoy learning more. Make a small gift using your favorite fabric and give it to a friend.
Another option is to bring them along for that exhibit or event we just mentioned. No need to go it alone when you can bring a friend. By the time next September rolls around, you'll have someone you can be sure to celebrate with.
Final Thoughts
September only holds thirty short days, but that doesn't mean you have to stop celebrating when it's over. If you love the look of African fabrics, there's no reason to only enjoy them one month out of the year.
At AKN Fabrics, you'll find all the African fabrics and prints you need to spice up your projects and your home. Check out our huge selection today, and start planning your projects for this September!
Comments are closed